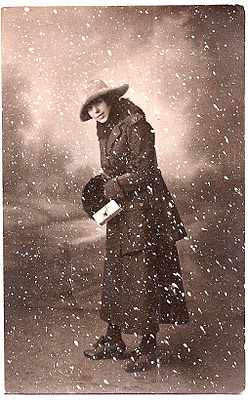 It's a bit chilly here in Pennsylvania!
I won't complain, my husband has been working in Wyoming and I know that my midwestern friends, as well as hubby, have been dealing with ungodly temperatures. Stay warm everyone!
It's I like Thursday and another reason not to complain! What are you enjoying this week?
I like Scout's new coat. It was on sale at Chewy for about $7!!! She doesn't mind it too much. She won't be walking the next day or two because of the temperature so we will working on her training homework indoors.
She has has school on Saturdays. I really laughed when I took this photo.
Normally she is up pretty early but it's like she had sixth sense that it was a school day. 😁 Who could resist a baby that sleeps with her wubby frog?
Actually Scout loves school and I'm seeing improvement. Even some of my neighbors have commented on how much better she is walking.
Before the snow, we were walking and saw some crows. Did you know that a group of crows is called a murder? I don't care for them and they were circling an area of the creek. Turns out Big Blue (one of our local blue herons) was there so Scout and I just stood by the creek for a while and the crows eventually left. You might wonder if the crows would take on a heron but I've seen them go after the foxes here so I've no doubt.
These days I spend about five hours a day writing or researching. I've written two new programs. For people who are new to "I like Thursdays", I present lectures and trunk shows to guilds, historical societies and museums. This weekend I'm hoping to get the new flyers sent out to the guilds I visit regularly. You can read about my programs at my website here.
I had no sooner finished the programs when an opportunity to submit an article to an historical bulletin arose. The editor is interested in the research I've done and I'm hoping to submit an article by the deadline of March 31. It's a LOT of work and I haven't written a professional paper in decades so I'm a bit nervous. If I finish and if it's accepted, I'll post more about that later.
By evening I'm fried and I just want to watch tv and chill out with Scout. There are only 47 days until spring and I love watching gardening shows. They are few and far between on tv these days (remember when HGTV used to have gardening shows???). But I've become addicted to watching Monty Don's shows on Netflix.
He's a wonderful British gardener and has such a soothing voice. This show is keeping me inspired until spring!
Last night I was excited to see a gardening show on one of our PBS stations. It's called "All Gardens Great and Small" and features British gardens as well. Narrated by Miranda Hart (she played Chummy on "Call the Midwives"), Miranda narrates as her mother visits British gardens.
Oh the weather they have there! They can grow so many more things than we can in our zone. Anyway it was fun and lightweight and I do recommend it!
I hope you have a wonderful week! Stay warm!