Hello! How are you? It's Thursday and that means positive posts to brighten the internet!
One of my friends posted the work of Hungarian artist, Erzsébet Szilajka, recently. I found these images fascinating!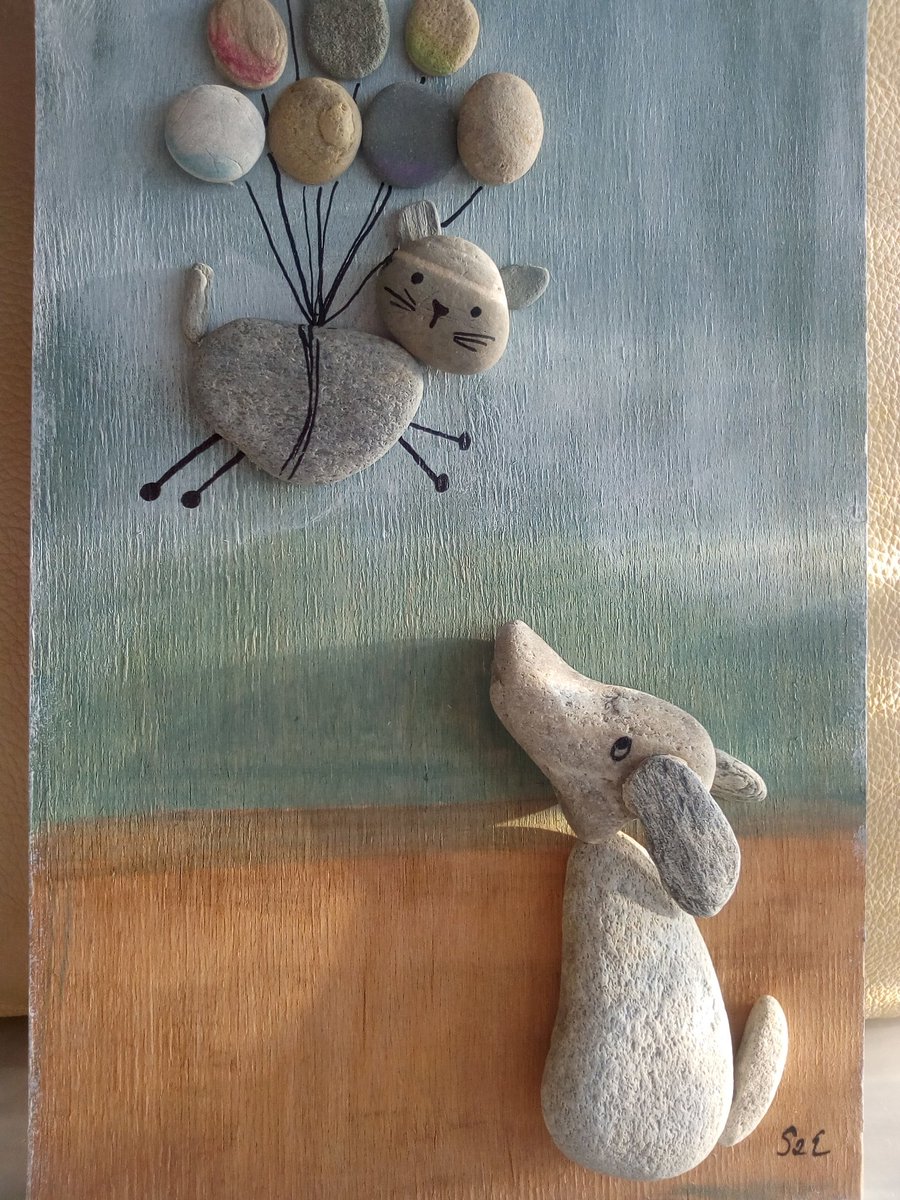 I like puppies!!!
Scout has what we jokingly refer to as a "plethora of patient puppies." They are really funny to watch. A few days ago we were walking up a street and saw her dog friend, Luca sitting patiently looking the other way. He was waiting for Happy another pup to join him. Happy and Luca joyfully greeted each other and then they realized that Scout was approaching. The two of them sat down and patiently waited for her to arrive and then..yes--they greeted her joyfully then all THREE of them realized that Milo was walking down the street and all three of them sat down and awaited Milo's arrival so they could joyfully greet Milo as well. It was hysterical to see this.
It's a ritual we see almost every day. Another day Happy and Scout greeted Mack the border collie in the same manner...
I'm still trying to get a head of the summer heat in the garden. I know once we have a lot of humidity, I'll be limited in working outside. This week was perfect weather. Cool in the mornings, warm afternoons and then comfortable again by twilight. The city does pick up our yard waste but this week I had so much that I had to take a jeepful to the dump. So much rain last year and this--the weeds grow as if on steroids.
Today is rainy and we've had a few thunderstorms already (and more later) so I'll catch up on some much needed housework and wash.
How is the weather where you are?
Lastly, I like sky surprises. I was putting away my garden tools last night when I spotted an unusual thing in our city sky...and it made me smile.
Have a wonderful week and an amazing holiday weekend. I'll be mulching but reflecting on the many men and women I have known who served in the armed forces. Happy Memorial Day!